Candi C. Barger
Broker/Owner
Cell: 907-738-1305
Email: candi@sitkarealty.com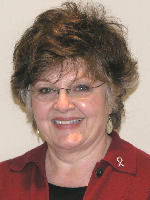 I am the Broker and owner of Sitka Realty, opening my office in March, 2005 in the former location of my parents, Norm and Ethel Staton Staton's Steakhouse and Cocktail Lounge, a full service restaurant operating for more than 25 years. My dad was famous for his delicious Fish n Chips and folks still walk in the door remembering the meal they enjoyed here.
As a lifetime and full time resident of Sitka, I raised two children and one grandchild here, enjoying all of what Sitka has to offer.
Since 1995, I have been listing and selling real estate in our beautiful city. It is my passion, not only sharing my local knowledge, but being straight forward and honest, with a commitment to customer service, using all the resources at my disposal to benefit sellers and buyers.
On my off time, I love spending time with family, enjoying gardening, watching old movies, serving on the Sitka Cancer Survivors Society Board of Directors since 2000, being a member of St. Peter's by the Sea Episcopal Church, serving as St. Simeon and St. Anna as Elder and participating on our Prayer Chain.